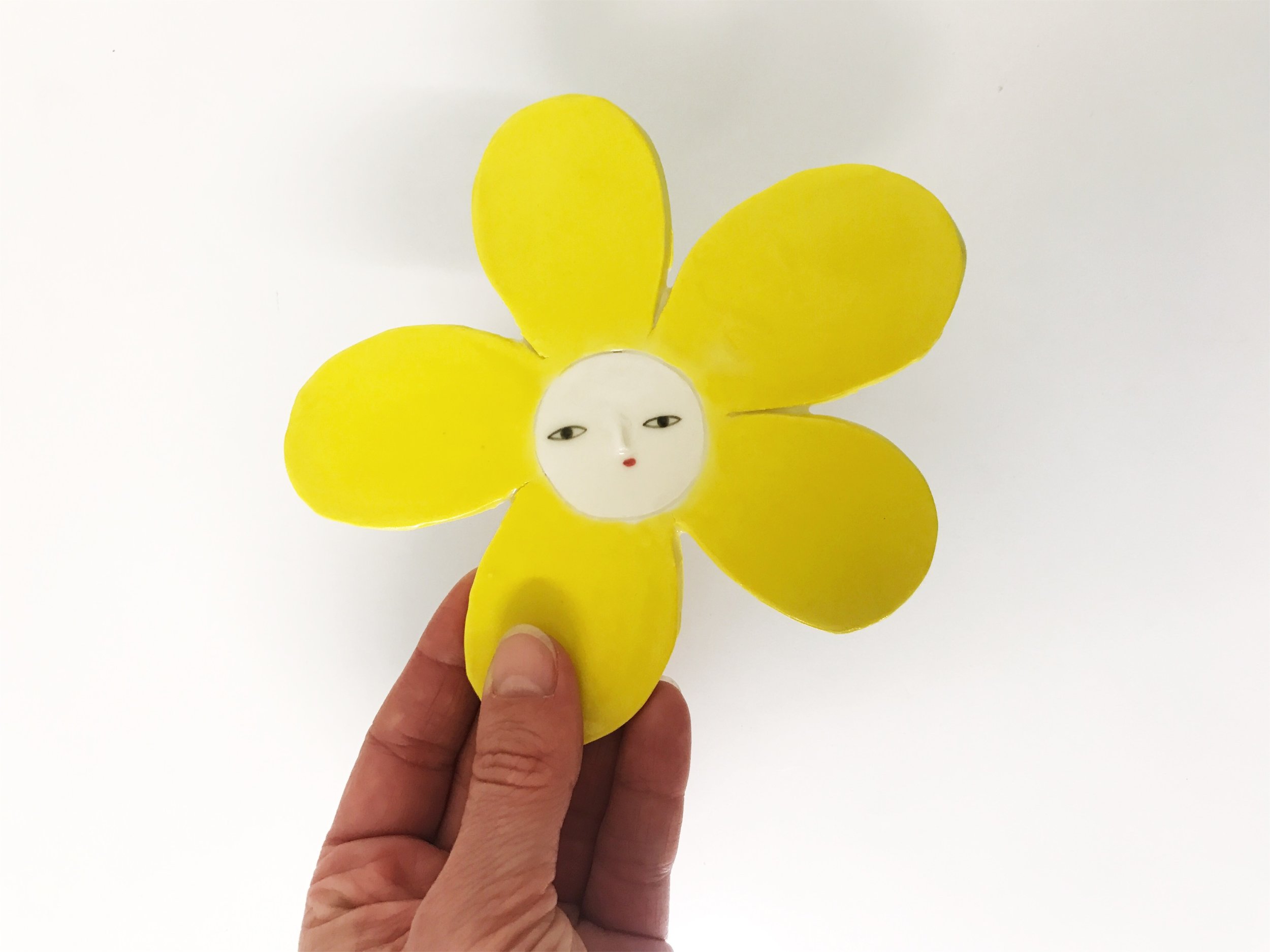 The Yellow Flower
Porcelain flower. Hand made and hand painted.
These flowers were part of the mural of my solo show "United Kinska" at Anthropologie's Gallery, London 2017.
You can add velcro or blu-tack and stick them on your wall to bright your home up.
All of my pieces are one of a kind and have a slow and beautiful process.
Measures: 14 cm x 13 cm approx.
sold out