Porcelain Ballerina with golden polka dots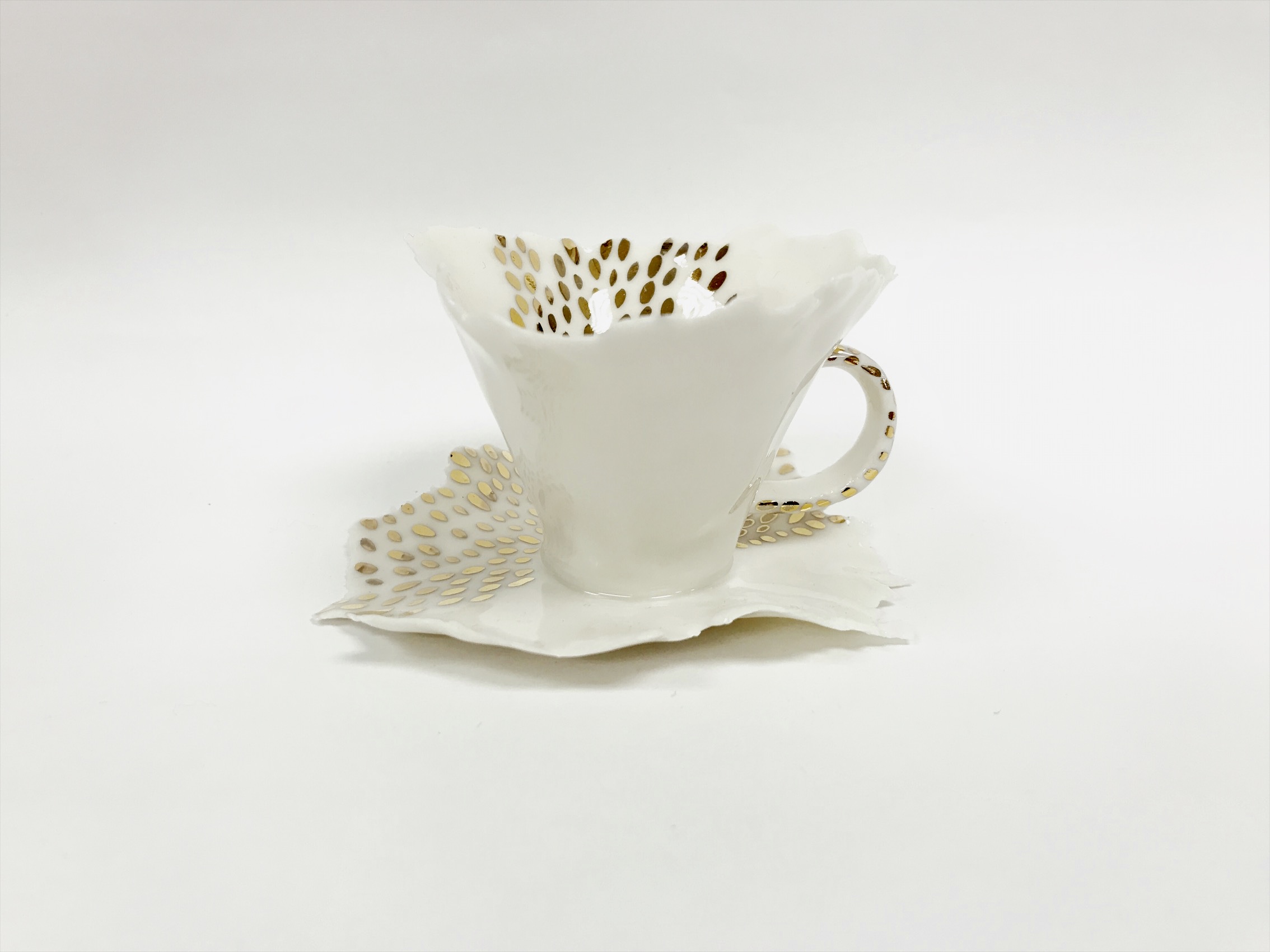 Porcelain Ballerina with golden polka dots
Porcelain Ballerina Cup with 22 kt gold.
This piece is finely crafted by hand and painted with liquid 22 kt real gold.
This Ballerina is very delicate and unique.
Please note that this is not functional piece and the edges are thin and sharp.
Measures:
Height: 7 cm x 9 cm approx.
sold out