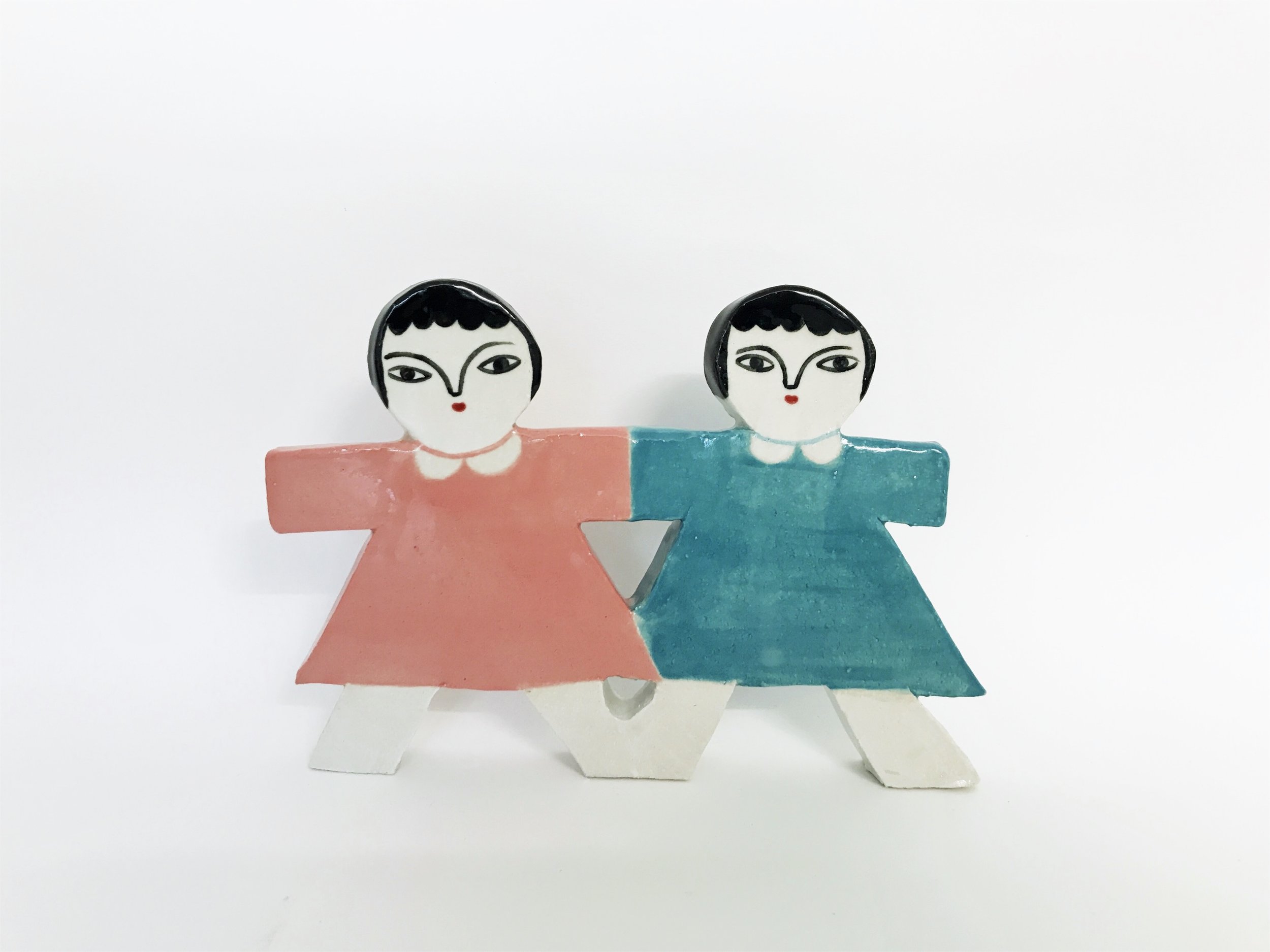 Best friends in school
All of my pieces are one of a kind and have a slow and beautiful process.
Ceramic sculpture.
This sculpture come from the paper doll chains we use to cut in school. Also is a symbol of our best friend in school, the one you didn't separate for a minute…
Please note the base of these girls is a little bit wobble, you can add a tiny bit of blue paper and it will solve it.
Measures: 12 cm x 14 cm approx.
sold out