The Balloon - Porcelain Illustrated Plate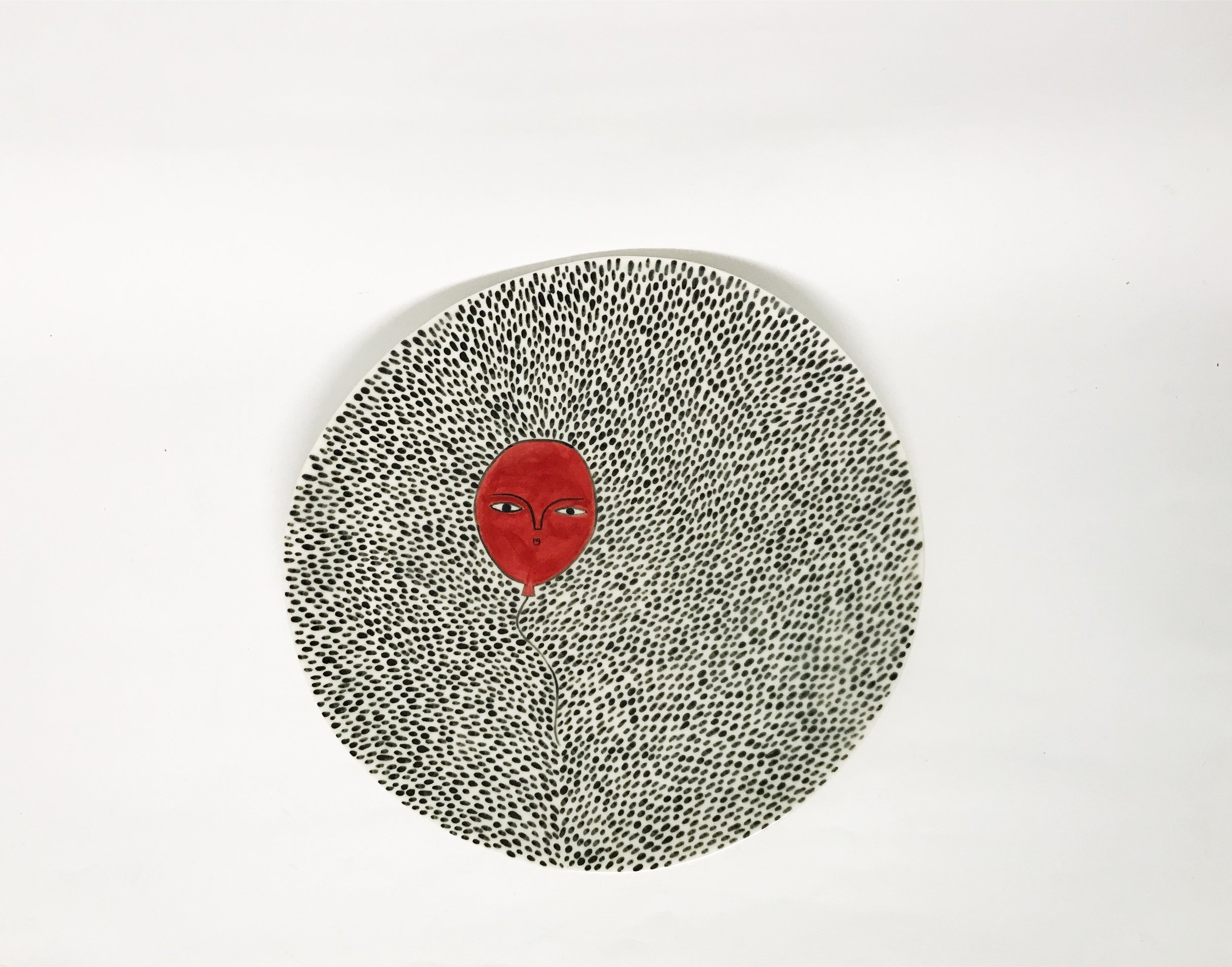 The Balloon - Porcelain Illustrated Plate
All of my pieces are one of a kind and have a slow and beautiful process.
This plate was part of my solo exhibition "United Kinska" 2017 at Anthropologie gallery. It has a disc hanger that you can remove it if you want to use it in a different way.
Hand made. Glazes are food safe.
This plate is 18 cm wide approx.
Unglazed at the bottom.